MusicStrat provides consulting services to established and emerging companies operating at the intersection of music, technology and the law. We understand how entrepreneurs work – we've helped start-ups since the mid-90s launch new products, acquire customers, and even go public.
Ms. Newman brings multiple skills to the table with broad and deep expertise in many facets of the entertainment business, digital music and video distribution, partner relations, strategic and consumer marketing, and legal and business affairs. She works closely with company's management team, helping clients solve problems and grow their business.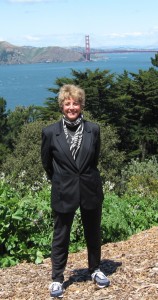 Some of the services MusicStrat provides include:
Licensing entertainment content for online/digital/mobile distribution, both inbound and outbound
Advise company management on digital rights, competitive intelligence, legislative developments and industry trends
Source partnerships with distributors, advertisers, technology companies
Analyze product and/or service's functionality and advise on copyright and DMCA compliance
Work with product development to ensure compliance with applicable licensing parameters
Strategic marketing consulting: brand development, customer acquisition & retention strategies, social media integration and community messaging
Increase company's profile and visibility by representing them at industry events and forums.